Table Skirt Vein Fixture
We recently made a stepped hardboard pattern for a table skirt. In today's tip we will cut a 3/8" slot in the pattern for cutting the vein profile.
All episodes of the
Router Workshop
are available to watch online. This includes all
183
episodes which is over
75
hours of router & woodworking content.
Click here to learn more...
Project Planning
We will be using the skirt pattern (previously made) as well as 9/16" strips of hardboard, a brass bar and double stick tape. The slot will be 3/8" wide to allow us to use a 3/8" guide when cutting the vein in our table skirt. This slot is cut with a 3/8" bit and a 1/2" guide.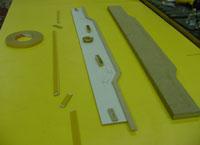 Making The Pattern
Attach a strip of hardboard with double stick tape and follow the bottom edge of the pattern.
Attach a second strip of hardboard the same profile only 1/2" apart to create a "trough" for the 1/2" guide.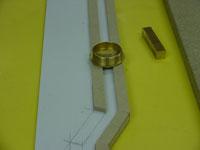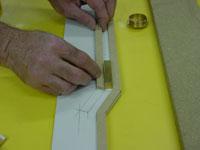 Use a 1/2" brass bar or a 1/2" guide as a spacer. Also use 1/2" wide strips of hardboard as stops at both ends of the pattern.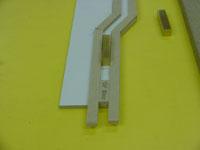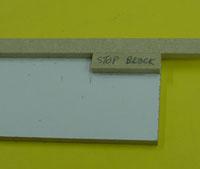 Use a 1/2" guide and 3/8" bit in a portable router to cut the slot in the pattern.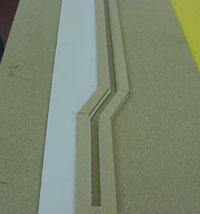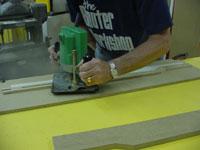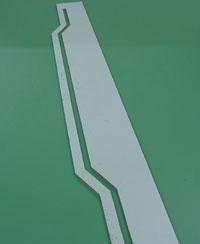 Cutting The Vein In Your Stock
Attach this pattern on to your table skirt stock using double stick tape. Use a portable router with a 3/8" guide and 1/4" bit to cut the vein profile in your finished table skirt stock.