We attached strips of hardboard with double stick tape on to our traced pattern. This creates an edge for our guide when cutting the slots in our jig.
Double stick tape two pieces of hardwood 2 1/2" apart to set the length of the flute.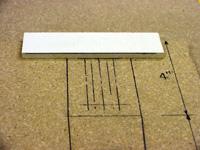 Next attach two pieces 1/2" apart on the centerline of the middle flute. Use a 1/2" measuring bar or the 1/2" guide as a spacer to make sure this is correct.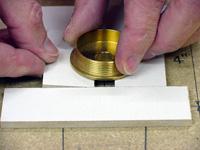 Using a portable router with the 1/2" guide and 3/8" bit cut the slot for the center flute.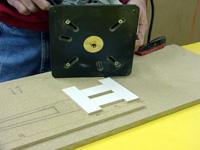 Remove the side strips and measure the distance to be sure your flutes are equally spaced apart.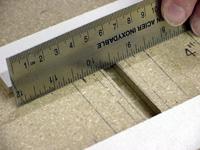 Attach the strips in the proper location and repeat the same procedure to cut the next two flutes.