Step 7:
Slide the base back into the router body. The easiest way to do this with this router is in the upright position.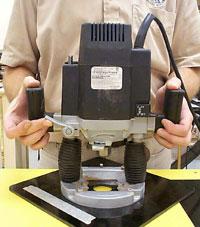 Release the lock handle and then slide the router body over the column. Make sure that the threaded rod slides through the top of the body housing.
Step 8:
Slide the micro adjustment knob back over the threaded shaft. Now replace the nuts in the same order that they were removed.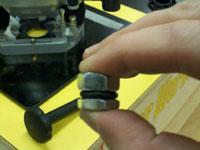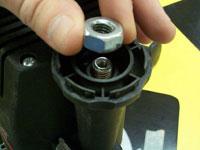 Re-screw in the slotted screw and lock washer and replace the cap aligning it even with the base of the knob.